With over 6,000 retail fuel outlets currently in operation in Australia, consumers are spoilt for choice when it comes to deciding where to stop for fuel and convenience items.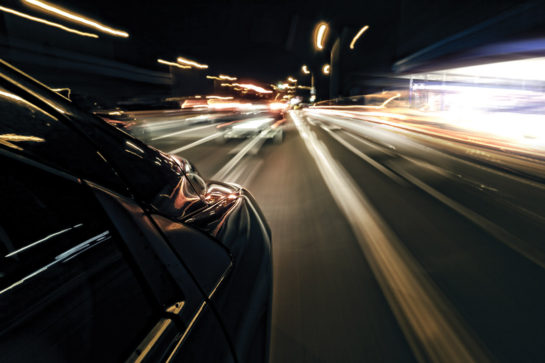 Attract Customers From The Road
With thousands of potential customers often driving past at speed, first impressions really do count for fuel retailers. As a result it's crucial to provide a clean, safe and visually-striking service station that attracts as many people as possible.
One of the best ways to improve the roadside appeal of your business is to upgrade to energy-efficient LED lighting, which can help to create a welcoming environment that encourages drivers to stop, refuel and refresh.
The optical control and flexibility available with LED lighting also allows fuel retailers to clearly display branding or highlight promotions and sales events.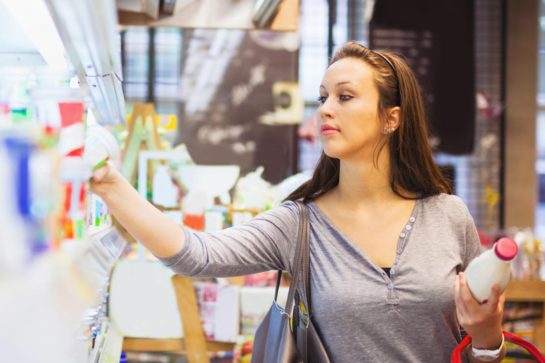 Turn Browsers Into Buyers
You should aim to make your store as inviting as possible. A great lighting solution should create a comfortable, uniform environment that customers are happy to spend time browsing in, but also allow those on the go to quickly find the items they need and exit. It's just as important to evenly highlight product displays and income-producing amenities such as ATMs and coffee facilities, avoiding shadowy spots and dark corners caused by inconsistent or unmaintained lighting.
A lighting solution featuring a high colour rendering index (CRI) will display fresh fruit, food, beverages and other items as they were intended to be seen – with bright, full and vibrant colours that seem too good to be true.
Our product range includes interior LED solutions like troffers, panels, downlights and track lighting systems, ideal for highlighting displays and everyday retail use.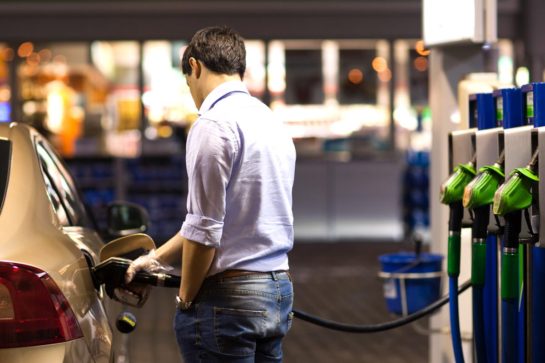 Increase Visibility & Security
The health and well-being of your customers and staff has to be of great importance – anywhere pedestrians and vehicles come in close contact with each other has the potential to be unsafe, possibly exposing the business to costly litigation and insurance expenses. Refuelling zones must be well-lit to ensure pedestrians, drivers and staff can clearly see each other at all times.
The newly released Australian Standard (AS) 1680.2.4.2017 makes recommendations for the quantity of light (measured in 'lux') and quality of light (measured in 'colour rendering index' or CRI) used to illuminate petrol bowsers and surrounding areas. It suggests an average of 400 lux with a minimum of 60 CRI be used, which should be sufficient for all pedestrians and drivers to remain visible to staff and each other.
Away from the canopy, approach roads, pathways and other areas should be adequately lit to allow safe pedestrian and vehicle movement around amenities like water taps, air hoses, car washing facilities and car parks. A well designed lighting solution can also help to deter theft, vandalism and other anti-social behaviour, while ensuring your staff can see everything (and everyone) on the premises.
Reduce Your Energy Costs
According to energyrating.gov.au, lighting can account for 18–40% of electricity usage in commercial premises.
As such, businesses need to make smart decisions to tackle the steady rise of energy costs; an efficient LED lighting solution is one choice that should be a no-brainer; LED lighting technology requires only a fraction of the electricity consumed by some traditional lighting systems. LEDs are also designed to last longer, and don't require re-lamping or ballast replacement, meaning your lighting maintenance budget can be re-invested elsewhere into the business.
Typical Life Hours
Energy Consumed
At equivalent light output (watts)
Improve Sustainability with LED
All our LED luminaires are RoHS compliant, meaning the use of certain hazardous materials (including lead, mercury and cadmium) is restricted in their manufacturing.
LED luminaires also last much longer than metal halide and fluorescent lamps, meaning they don't need to be replaced as often. As with most electronic equipment, components of our LED luminaires can often be recycled once they reach their end of life.
Thanks to sophisticated optical systems, LED luminaires also offer far greater control of light diffusion than outdated lighting technologies.
A reduction in light pollution can help restore the natural rhythm of night and day in both humans and wildlife.